If you're thinking about buying a home in Jasper – whether you're currently renting or you want to sell your existing home – there are five things you should do first. This guide explains each of them.
5 Things You MUST Do Before You Buy a Home in Jasper
Check out the five things you should always do before you start house-hunting:
Save for a down payment
Check your credit report
Get mortgage preapproval
Figure out how much money you can realistically spend on mortgage payments
Talk to a real estate agent specializing in the area
Here's a closer look at each.
Task #1: Save for a Down Payment
Though you don't necessarily have to save up 20 percent of the value of a home you want to buy (that used to be the gold standard for taking out a mortgage), you probably do need to save up several thousand dollars before you start house-hunting. The higher your down payment is, the less you'll have to borrow from a lender; that means your monthly mortgage payments will be lower. You may also get lower interest rates and better terms if you have a higher down payment when it's time to buy.
What About PMI?
It's also worth noting that on most mortgage loans, if you put down less than 20 percent of the home's purchase price, you'll be required to pay for private mortgage insurance (PMI). This insurance protects your lender, not you. It's there in case you default on your loan; if that happens, the lender will get at least some of their money back from the insurance company.
Related: What are discount points on a mortgage?
How Much Should You Save for a Down Payment?
There's no set answer to this question – it depends on how much money you have available and what kind of monthly mortgage payments you're comfortable making. A good rule of thumb is to try to save up enough for a down payment that's equal to at least 10 percent of the value of the home you want to buy. So if you're hoping to buy a Jasper home that's valued at $250,000, you'll need a down payment of at least $25,000.
Task #2: Check Your Credit Report
Your credit score is one of the most important factors that lenders will consider when you're applying for a mortgage. A good credit score indicates to lenders that you're a responsible borrower who is likely to make your payments on time.
Thanks to the Federal Trade Commission (FTC), you can get free copies of your credit report from each of the three major credit bureaus – Equifax, Experian, and TransUnion – once per year. (You can get yours at AnnualCreditReport.com. It's a good idea to review your credit report before you start house-hunting so you can identify any errors or inaccuracies that may be affecting your score.
If you find any errors, dispute them with the credit bureau in question; once they've been corrected, your score should go up.
Related: 5 common mortgage types, explained
Task #3: Get Mortgage Pre-Approval
Mortgage pre-approval is different from mortgage pre-qualification. When you're pre-qualified for a mortgage loan, that means a lender has looked at your financial information – including your debt, income, and assets – and estimated how much money you're eligible to borrow.
When you're pre-approved for a mortgage loan, that means a lender has checked your credit report, verified your financial information, and determined how much money they're willing to lend you. Being pre-approved for a mortgage loan gives you a clear idea of how much money you have to work with when you start house-hunting.
It's important to note that being pre-approved for a mortgage doesn't mean you're actually approved for the loan. The approval process will also include an inspection of the property you want to buy and an appraisal to make sure it's worth at least as much as the amount you're borrowing.
Task #4: Figure Out How Much Money You Can Realistically Spend on Mortgage Payments
Just because you're pre-approved for a certain amount doesn't mean you should borrow the full amount. It's important to have a realistic idea of how much money you can comfortably spend on mortgage payments each month.
To get an idea of what kind of monthly mortgage payment you can realistically afford, start by looking at your budget. Make sure you take into account all of your other debts and expenses – including credit cards, car loans, student loans, and any other monthly payments you might have – as well as your income. Then, use a mortgage calculator to see what kind of monthly payment would fit comfortably into your budget.
Related: 5 myths about building credit that you can probably ignore
Task #5: Talk to a Real Estate Agent Specializing in the Area
If you're not already working with a real estate agent, now is the time to find one. A good real estate agent will be familiar with the Jasper housing market and can help you find a home that fits your needs and budget.
When you're looking for a real estate agent, it's important to find someone who specializes in the area where you're hoping to buy a home. An agent who knows the Jasper market will be able to give you insights into things like average prices, recent trends, and popular neighborhoods.
Are You Thinking of Buying a Home in Dubois County?
Use our site to search homes for sale in Jasper, Dubois, Spencer, Martin and Davis counties, as well as all the surrounding communities. Unlike the "big name" sites out there, at Sell 4 Free Welsh Realty, our site is directly connected to our local MLS. We update it with new homes every hour.
Sign up for new listing alerts so you can stay on top of the newest homes for sale – and get price change alerts so you can stay ahead of other buyers and beat them to the hottest deals!
Start Your Home Search Here
Popular Jasper, Indiana Home Searches:
Newest Homes for Sale in Dubois County
View the newest homes listed in Dubois County in the last 10 days: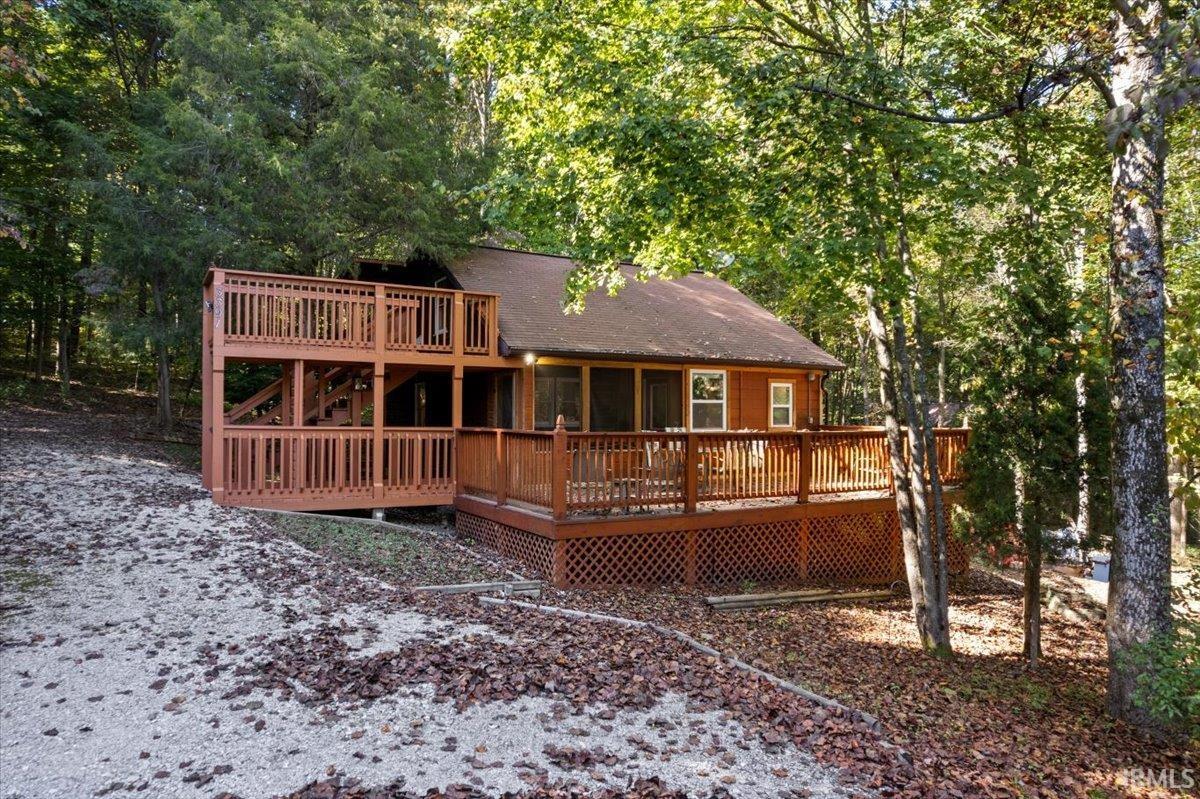 $249,000
Active
3391 N Cedar Gap Lane Birdseye, Indiana
2 Beds 2 Baths 1,000 SqFt 1 Acres
Listing courtesy of Tony Bowes from RE/MAX REVOLUTION.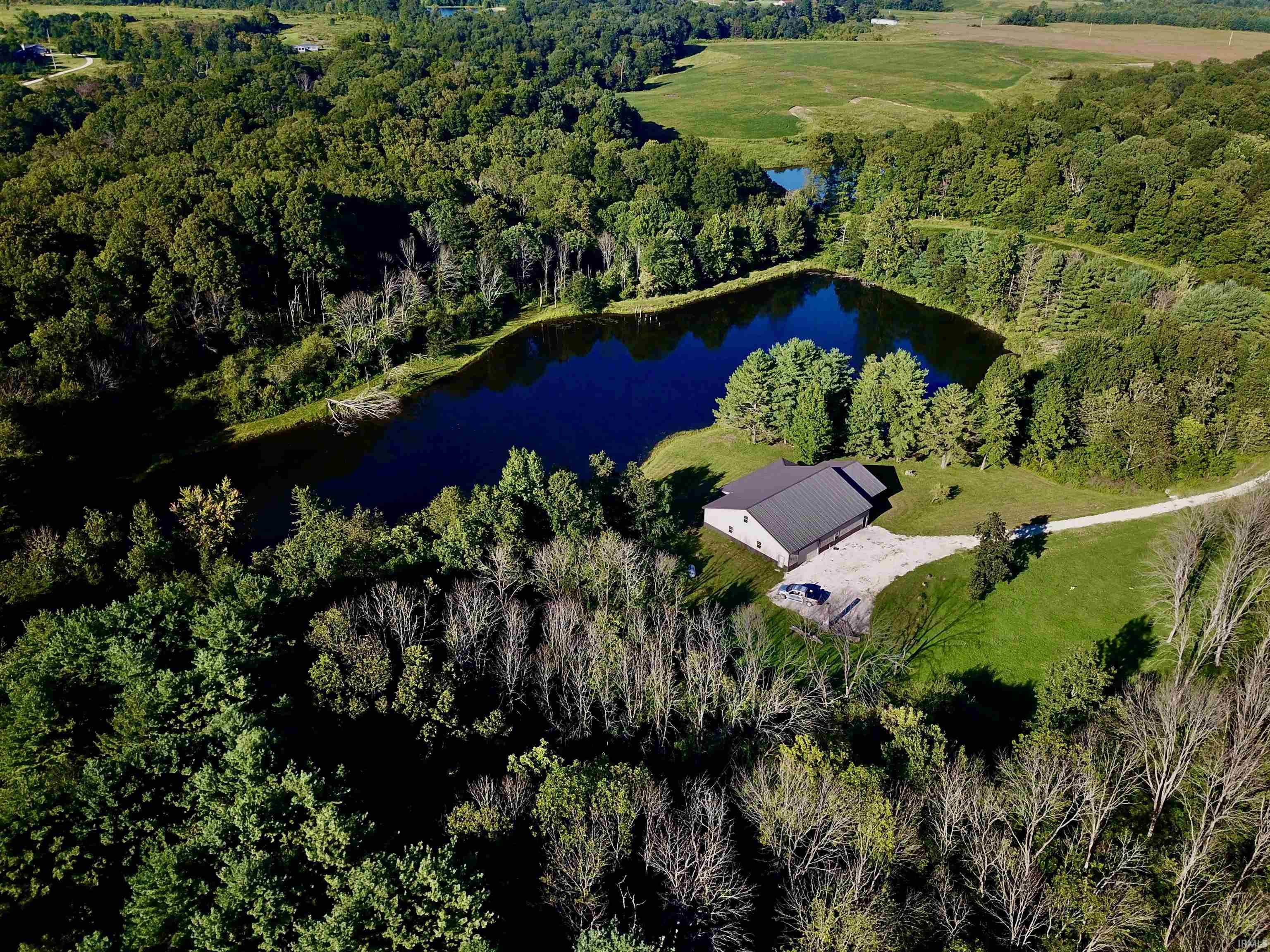 $650,000
Active
E CR 1075 S Road Holland, Indiana
4 Baths 39 Acres
Listing courtesy of William Daily from Midwest Land & Lifestyle LLC.
$289,000
Active
4130 N Portersville Road Jasper, Indiana
3 Beds 2 Baths 1,648 SqFt 0.340 Acres
Listing courtesy of Gina Mehringer from F.C. TUCKER EMGE.