If you're about to put your Dubois County home on the market, one of the easiest ways to increase buyers' interest is to add a fresh coat of paint. The cost of this aesthetic boost is well worth it. Especially if you look for paints at a bargain. In order to determine how much it will cost to repaint a room in your Dubois County home for sale, you will need to figure out the square footage of the surface area to be painted. This is not difficult though. Here's what to keep in mind: One gallon of paint will cover a surface area of about 300 to 400 square feet. The reason this is important to know is that with proper planning, you can buy paints at a huge discount.
How To Figure Out The Surface Area Of The Walls Of A Room
In order to measure the surface area, you'll need a tape measure. Go wall by wall. Measure the height and the length of each wall. To figure out the base area, you multiply the height by the length. So, for example, if a wall is 8 feet tall and 20 feet long, you multiply 8 by 20 to get the surface area. So, in this example, you will have a base surface area of 160 square feet.
Then, measure the other walls in the same way. Let's say the opposite wall is also 20 feet long. The base area of that wall will also be 160 square feet.
Let's say the other two walls are both 15 feet long and 8 feet tall as well. Both of those walls would be a surface area of 120 square feet.
Next, we add all four of these areas together:
160 sq ft +160 sq ft +120 sq ft +120 sq ft = 560 sq ft
So, in this example, the surface area of the walls of the room will be 560 sq ft. So, we know we should be sure to get two gallons of paint to cover this area.
What If I Want To Paint The Ceiling?
If you want to paint the ceiling, please consider that you will want to choose a separate type of paint for the ceiling. You will usually want to paint the ceiling with a very flat paint. In our example room, you would determine the square footage of the ceiling by multiplying both of the previous lengths of the wall. So, we'd multiply 20 ft by 15 feet. In our example room, the ceiling would be 300 square feet. So, one can of flat paint or ceiling paint would work perfectly.
If you're painting a ceiling, keep your eyes peeled for those disposable paint rollers to use on ceilings. They have a barrier below half the roller that helps prevent paint from dripping down into your face. At a price of less than $4, they are totally worth it!
How To Find Bargain Paints.
A quick internet search will show you that the price of a gallon of pain is usually around $20 to $50 per gallon. Once you know the surface area that needs to be painted, you can take the guess work out of knowing how many gallons you need to buy. This will help you be informed while you search for deals. See, home improvement stores, hardware stores and Walmart offer full gallons of mistints and returned paint at a huge bargain. These prices can be more than half off. You can even find discounts in huge five gallon cans of paint too. If you're trying to improve the value and appeal of your home, but you're on a budget, just ask someone in customer service where they keep the returned paints and mistints.
How Do I Find The Area Of My Walls If My Ceiling Is At An Angle?
Sometimes ceilings aren't parallel to the ground. But that doesn't mean you have to just guess how much paint you will need. You can figure out the area of a wall, even if it's not perfectly rectangular. Here's how to do that.
So, what happens if the  height on one side of the wall isn't 8 feet? What happens if only one side is 8 feet tall, but the other side measures 12 feet tall? Let's assume that the length of the wall is still 20 feet long. So, all you do is imagine that you're figuring out two separate areas. You're figuring out the area of a rectangle and a right triangle in this instance.
So, how do you figure out the area of the right triangle? Thankfully, there are online calculators, so you won't even have to do any more complicated math. All you need to know is the length and height (two sides of the triangle), because you know one of the angles in a right triangle is automatically 90 degrees. You simply take this information and plug it into an online calculator. In our example, the tall side of the wall is 12 feet tall, but you only need the height of the triangle part of the height, so subtract the part that makes up the rectangle (12 feet minus 8 feet) to get the height of the triangle. In our example, the length of the triangle is the length of the wall (20 feet) and the height of the triangle is 4 feet (12 feet minus 8 feet). Here is a link to a free online right triangle area calculator. (Use the second calculator on the linked page. For side a, input 4. For side b, input 20.) When I input the two sides in the right triangle calculator, it tells me that the area of the triangle part of the wall is 40 square feet.
So, this wall would have a combined area of 200 square feet.  That would mean that in our example, the opposite wall would also have an area of 200 square feet.
Meanwhile, with this new example, one of the other walls (the tall one) will have a new area, because it's 12 feet tall, not just 8 feet tall. So, then that wall would still be 15 feet long, but is now 12 feet tall. So, you just multiply 15 times 12 to get the new area of the tall wall.
Meanwhile the short, rectangular wall will remain the same area in this example as it was in the first example.
So, all you do is add all of these areas together:
200 sq ft + 200 sq ft + 180 sq ft + 120 sq ft = 700 sq feet.
Subtracting Areas
If you have a large window or door that you won't need to paint, you can always subtract areas out as well to get an accurate amount of paint you will need. You figure out their area in the same way, and then just subtract it from the total area to get the actual area.
Are You Thinking of Buying a Home in Dubois County?
Use our site to search homes for sale in Jasper, Dubois, Spencer, Martin and Davis counties and all of our surrounding areas. Unlike the "big name" sites out there, at Sell 4 Free Welsh Realty our site is directly connected to our local MLS and is updated with new homes every hour. By signing up for New Listing alerts you can stay on top of the newest homes for sale and get price change alerts so you can stay ahead of other buyers and beat them to the hottest deals!
Start your Home Search now
Popular Jasper Indiana Home Searches:
Newest Homes for Sale in Dubois County
View the newest homes listed in Dubois County in the last 10 days: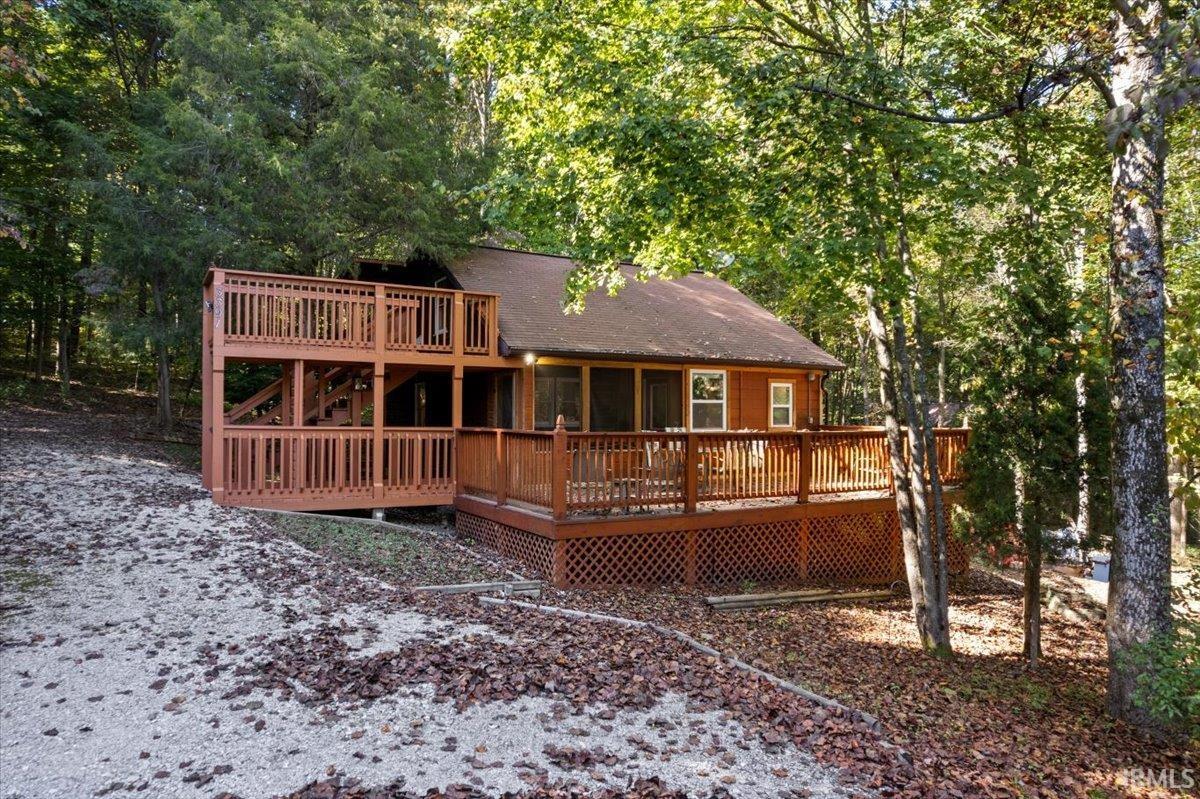 $249,000
Active
3391 N Cedar Gap Lane Birdseye, Indiana
2 Beds 2 Baths 1,000 SqFt 1 Acres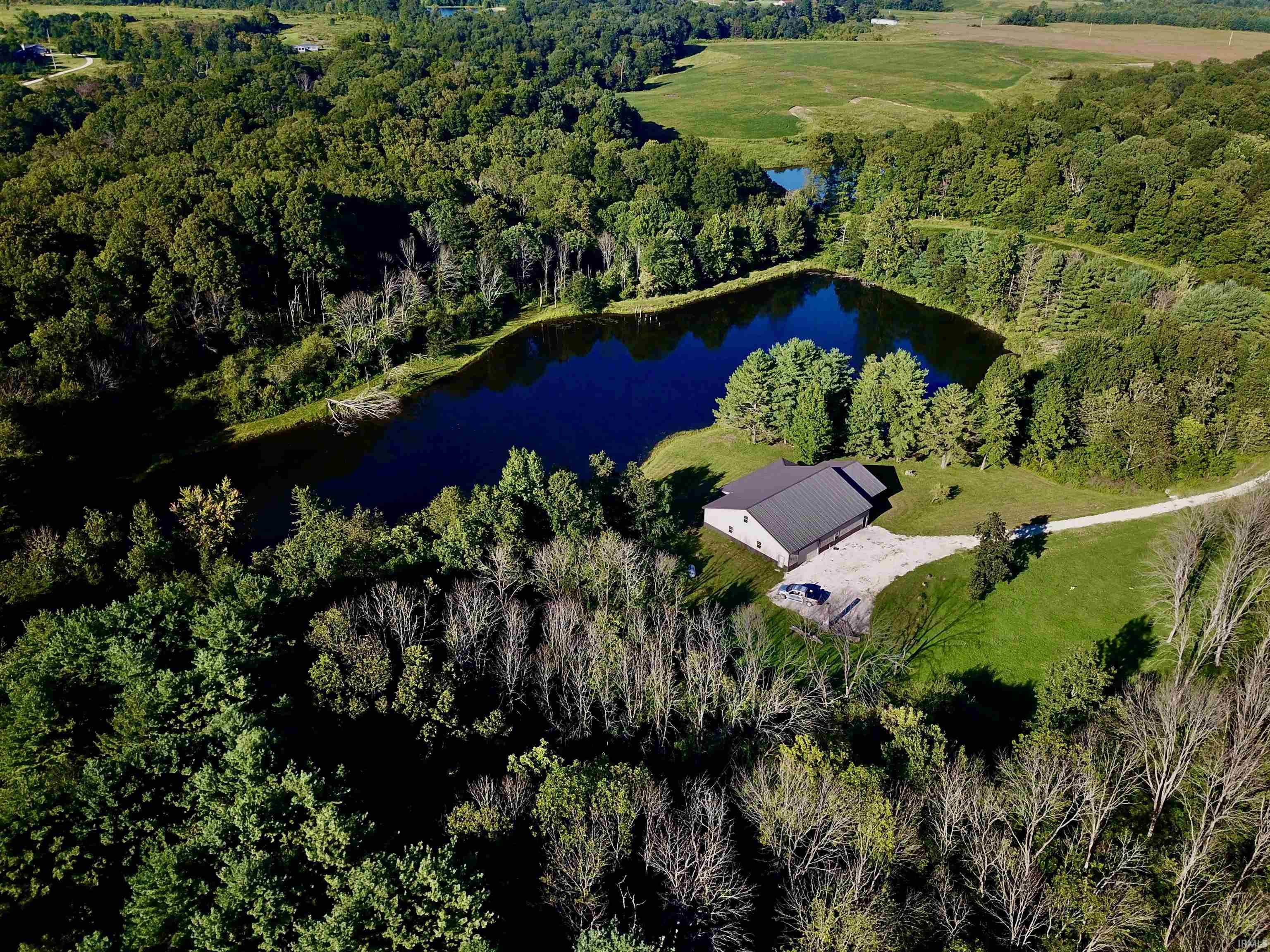 $650,000
Active
E CR 1075 S Road Holland, Indiana
4 Baths 39 Acres
Listing courtesy of William Daily from Midwest Land & Lifestyle LLC.
$289,000
Active
4130 N Portersville Road Jasper, Indiana
3 Beds 2 Baths 1,648 SqFt 0.340 Acres
Listing courtesy of Gina Mehringer from F.C. TUCKER EMGE.