Are you considering joining the minimalist tribe? Do you want to work your way down to eventually live in a tiny house? Or perhaps you've been captivated by the theory of Swedish death cleaning–clearing away excess possessions so your executor's job is easier after you're gone?
The process of decluttering or downsizing possessions requires careful planning in most cases. To eventually live with less often includes four major components–decluttering, organizing what you've chosen to keep, changing your mindset about new purchases, and learning new habits to keep your rooms tidy.
Within each of these topics are multiple emotionally charged micro topics. Let's start with the first topic and work from there.
Decluttering
Decluttering is more than tidying or reorganizing. It means removing clutter from an area to make the space more calm, serene, functional, and updated. Decluttering should involve removing items you no longer use, want, or need from your home, not merely moving them around.
The emotional charge you may experience from this process starts with rationalizing why you should keep certain objects. People tend to build a nest around them of their favourite things or things needed in specific life phases. Giving items away can feel like a piece of their personality is being chipped away. For the mom, giving away her children's schoolbooks may be too strong a reminder that her children have now grown. Giving away souvenirs that do little more than collect dust can feel as though you're being forced to part with fond travel memories. Simple decisions can be complicated.
But memories can stay in your heart. You can even take digital photos of your items before giving them away if it makes you feel better. If you find yourself rationalizing too long about why you should keep an item, set it aside for a few weeks or months and see how you feel about it later.
All the decision-making involved in decluttering can easily make you grow weary. A lot of emotional energy is spent when decluttering.
Organizing
Once you decide what you want to keep, you will need to find homes for the items. Not having the right storage for items can become frustrating when organizing what you decide to keep.
If they are items you will use often, accessible storage becomes important. That may mean having upright cabinets, storage ottomans, closets, and so forth in which to store items, to make retrieving them easy.
On the other hand, piling bins of items onto storage shelves in a basement, garage, or storage container is inaccessible storage. Inaccessible storage can be used for seasonal items like storage of summer clothes during winter or for holiday decorations. Storing items just because you don't know what to do with it is impractical.
While most individuals who embark on a decluttering adventure can picture the end result in their mind's eye, getting to that place may be more work than imagined. If you are about to re-organize items you plan to keep, choose a set time with an endpoint so you don't grow weary in the process.
New Purchases
It's great to remove items from your home to make your space more open and calm. But you will still be inundated with marketing enticing you to keep buying. If you really want a simpler life, avoid advertising flyers, stores, malls, gift shops, and even the local church bazaar.  Making purchases is often emotionally driven. Find other ways to bring happiness into your life that doesn't require shopping.
For some who like to browse stores as a hobby, less shopping may feel confining. Before entering a store, remind yourself of your commitment to not bring home more unneeded clothes or clutter. You will feel more self-satisfaction if you exit stores having bought nothing.
Develop New Habits
While the idea of decluttering may conjure images of a tidy and hassle-free home, keeping it neat and tidy will require habit changes. Instead of postponing the act of putting items away, do it right away.
Clutter attracts clutter, so staying on top of clutter will minimize your clutter overall. Don't leave items out after using them.
To keep on top of clutter, do daily resets. At some time of the day or evening, walk through each room to check for left out clutter. Put items back in their homes. After resetting frequently, you'll learn what habits need tweaking.
Reasons Why 
Everyone has a different reason for wanting to declutter their home. Some do want to become minimalists while others just want their home to have a fresh and tidy look–a place where they want to be.
Other individuals want to overhaul their possessions because they realize they may not have the physical stamina to do so later in life.
Others have realized their adult children don't want their old stuff, so clearing much of it out early is a good idea. A simple fact is we are a consumer-driven society. Stuff will always find its way into your home. There will always be a decision to make about how much stuff is enough.
No matter your reason for decluttering, once you start the process, you'll experience at least some emotional angst. But you'll also feel a strange sense of accomplishment, freedom, and peace once you develop some momentum.
Are You Thinking of Buying a Home in Dubois County?
Use our site to search homes for sale in Jasper, Dubois, Spencer, Martin and Davis counties and all of our surrounding areas. Unlike the "big name" sites out there, at Sell 4 Free Welsh Realty our site is directly connected to our local MLS and is updated with new homes every hour. By signing up for New Listing alerts you can stay on top of the newest homes for sale and get price change alerts so you can stay ahead of other buyers and beat them to the hottest deals!
Start your Home Search now
Popular Jasper Indiana Home Searches:
Newest Homes for Sale in Dubois County
View the newest homes listed in Dubois County in the last 10 days:

$475,000
Active
980 W Twentieth St. Jasper, Indiana
4 Beds 4 Baths 3,955 SqFt 1.200 Acres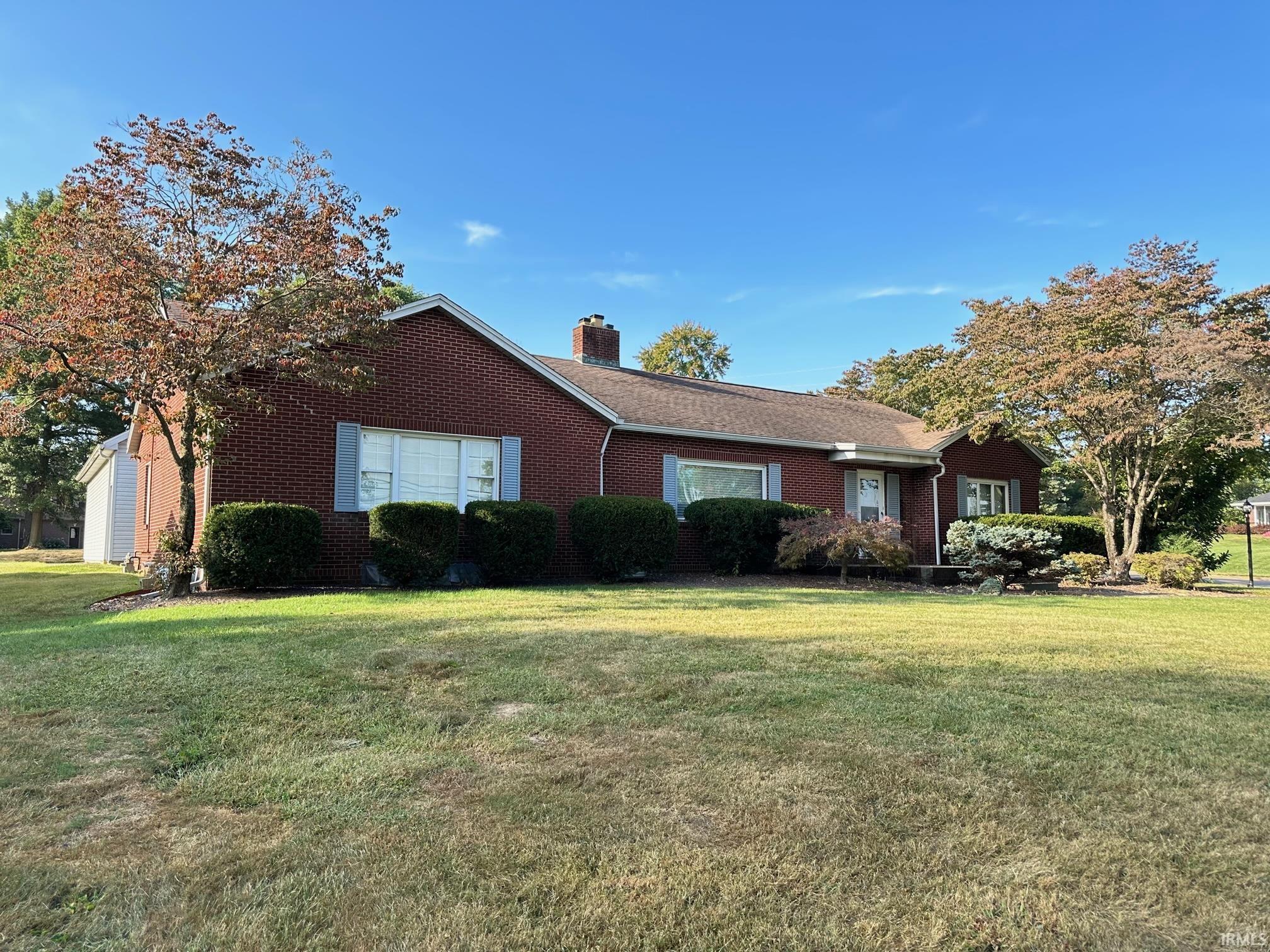 $425,000
Active
1245 W 6th Street Jasper, Indiana
4 Beds 3 Baths 3,610 SqFt 1.300 Acres
Listing courtesy of Steve Wigand from ERA FIRST ADVANTAGE REALTY, INC.
$250,000
Active
1919 Irvine Court Huntingburg, Indiana
3 Beds 2 Baths 1,562 SqFt 0.270 Acres
Listing courtesy of Carson Lowry from RE/MAX REVOLUTION.