Halloween is nigh upon us, and it's time to start thinking about what fun appetizer you will be bringing to the Halloween party this weekend! Whether you are hosting or just attending, in the spirit of fun we have put together a list of some fun and easy recipes to get your creative juices flowing!
Halloween party recipes are easy to come by. So easy in fact that when you search the internet you will find THOUSANDS of them. So which ones are the easiest and quickest to make when you are in a time crunch? We can help you with that!
Shakespeare said it best in Macbeth when the three ugly witches uttered these famous words:
"Eye of newt, and toe of frog,
Wool of bat, and tongue of dog,
Adder's fork, and blind-worm's sting,
Lizard's leg, and howlet's wing,–
For a charm of powerful trouble,
Like a hell-broth boil and bubble."
While these ingredients might not be practical (or easy to find) for your Halloween party menu, you can easily locate the ingredients of these 3 recipes:
Creepy Spider Cookies
We found a ton of Halloween Spider Cookie Recipes, some complicated and some super easy! After debating on which was least time consuming, we settled on this super easy recipe and with only 6 ingredients! For the Chocolate Malt balls and Cookies in this recipe you should make sure you have double the amount of chocolate malt balls to cookie ratio. This recipe makes 48 creepy spider cookies but you can make as many as you want!
Time to make: > 1 hour
Ingredients: 6
Servings: 48 Spider Cookies
Ingredients:
96 chocolate malt balls (we like Whoppers)
Dark Chocolate Frosting
White Frosting
Yellow, Red or Green Food Coloring (for the eyeballs)
Frosting Piping Bags
2 packages of Refrigerated Sugar Cookie Dough (Store bought is easiest but feel free to make your own from scratch)
Directions: 
Pre-heat the oven and roll the cookie dough into balls. Flatten the balls slightly and use your thumb to make a slight depression in each cookie where the chocolate malt ball will rest. You won't add the chocolate malt balls until step 5. Bake the cookies according to the package directions. While the cookies are baking prepare your other ingredients.
Frosting: Take the white frosting and mix in your choice (or choices) of eyeball coloring until you are satisfied with the color. You COULD also just buy candy eyes for this part but we thought making them would be just as easy.

Fill your piping bags with the colored and chocolate frostings

When the cookies are done, let them cool then lay some parchment paper out on your work space and arrange all of your cookies with enough space around them to work
Pipe 2 small dots of chocolate frosting in the depression of each cookie then gently push the chocolate malt balls down into it to make the spiders body. Repeat steps 5-8 for each cookie.
Next pipe 3 to 4 legs down each side of the cookie starting at the base of the chocolate malt balls and fanning outward from the top to the bottom. 3 legs work best for smaller cookies and 4 for bigger cookies so you will have to eyeball this before you begin.
Pipe two round dots of the colored frosting in the middle-front of the cookie and make two eyeballs.
Pipe a tiny pupil on top of the colored frosting. White works best on red eyes and black or chocolate works best for green or yellow eyes. You can even put a red pupil on yellow eyes or mix it up and make each one different!
That's it! This easier version shouldn't take very long to make and will have your guests oooooooing and ahhhhhing over your creativity. We recommend letting the cookies site for at least an hour so the frosting sets.
Variations: Change the eye color to Red or Green Frosting with a White dot for the pupil to give your spiders an even creepier look! You could even do a mixture of two or all three colors! Use Reeses Peanut Butter Cups instead of Chocolate Malt Balls.
Creepy Eyeball Rice Krispie Treats
We found tons of fun eyeball Rice Krispie recipes on Pinterest and just couldn't resist including it in our post! With only 5 Ingredients you can whip this easy Halloween recipe out in under an hour!
Time to make: > 1 hour
Ingredients: 5
Servings: 30 Creepy Eyeball Rice Krispie Treats
Ingredients: 
6 Cups of Rice Krispies Cereal
6 Tablespoons Butter
6 Cups Mini Marshmallows
Food Coloring – 3 colors (Use whatever colors you want – we chose Orange, Green & Purple – Neon colors are also fun!)
Candy Eyes (multiple sizes)
Directions:
Cut the butter up into slices and place the butter slices and marshmallows in a microwave-safe bowl and cook on HIGH for 2 minutes. Stir and repeat cooking 1 minute at a time and stirring in-between until the mixture is smooth. Microwave cooking times may vary.
Divide marshmallow mixture evenly into 3 bowls and add your food coloring to each bowl until you are satisfied with the colors
Starting with ONE color place 2 cups of Rice Krispies into a bowl and pour the marshmallow mixture on top of the Rice Krispies and start mixing! We found a wooden spoon works best. Continue mixing together until completely combined. **Make sure to do steps 4 – 6 for one color at a time before you move on to the next color. *Reserve a TINY bit of the marshmallow mixture in case you need it to help stick the Candy Eyes to the balls in step 6.
Scoop out a small amount of the combined mixture in your hand and roll into balls. As you finish each ball place it on a cookie sheet lined with parchment paper on it so they do not stick. You can certainly make the balls all the same size but we found that changing up the sizes made the presentation more fun!
While the marshmallow eyeballs are still tacky, press in a Candy Eye. You can use some of the leftover marshmallow mixture from step 4 if you need it to 'glue' it in place. Just use a toothpick to place a small dot on the Candy Eye before you press it into the Rice Krispie Ball. You can add one Candy Eye or two if you want. We even saw some with as many as 5 or 6 Candy Eyes in multiple sizes! Get creative!
Repeat steps 4 – 6 with the remaining colors.
Done and Done! This easy Halloween recipe shouldn't take longer than 30-45 minutes and will wow your guests!
Variations: Dip the balls in white chocolate and pipe on red veins on the side for a bloody look! For the eyeballs if you can't find any Eye Candy then just use white icing for the eyes and black for the pupils!
Mummy Dogs
Everyone loves Hotdogs! These are some of the EASIEST Halloween Appetizers to make and they are always a party favorite! With 3 ingredients you can't go wrong with Mummy Dogs!
Time to make: > 1 hour
Ingredients: 3
Servings: 8 – 10 Mummy Dogs
Ingredients:
1 can of Refrigerated Crescent Rolls (or pizza dough)
8-10 Hotdogs (we like the bun length ones for better effect!)
Mustard, Ketchup or Candy Eyes (for the eyes….choose one)
Optional: Sliced Cheese
Directions: 
Preheat the oven to 375 or you can also follow the Crescent roll package baking directions
Lay the dough out flat on parchment paper and cut into approximately 40 thin strips
If adding the cheese then cut each slide of cheese in half then cut each half in half (1/2 slice, cut in half so you have 4 slices) and place one slice on each hotdog
Wrap multiple strips around each hotdog stretching the dough and criss-crossing pieces over each other (the cheese should be under the hotdog). Make sure near the top you leave a bigger opening so the hot dog shows through. This is where you will put the "eyes".
Line a cookie sheet with parchment paper and bake 12-18 minutes or until dough is a light golden brown
Let cool and place two "eye" drops where you left the opening using ketchup, mustard or Candy Eyes
We hope you enjoy these easy Halloween Party Recipes and have a fun and safe Halloween! If you're looking for more fun 2021 Halloween Party Recipes we recommend checking out Pinterest! Be sure to share this post with your friends and bookmark it so you can use it again for future Halloween parties!
Are You Thinking of Buying a Home in Jasper, IN?
Use our site to search homes for sale in Jasper, Dubois, Spencer, Martin and Davis counties and all of our surrounding areas. Unlike the "big name" sites out there, at Sell 4 Free Welsh Realty our site is directly connected to our local MLS and is updated with new homes every hour. By signing up for New Listing alerts you can stay on top of the newest homes for sale and get price change alerts so you can stay ahead of other buyers and beat them to the hottest deals!
Start your Home Search now
Popular Jasper Indiana Home Searches:
Newest Homes for Sale in Dubois County
View the newest homes listed in Dubois County in the last 10 days: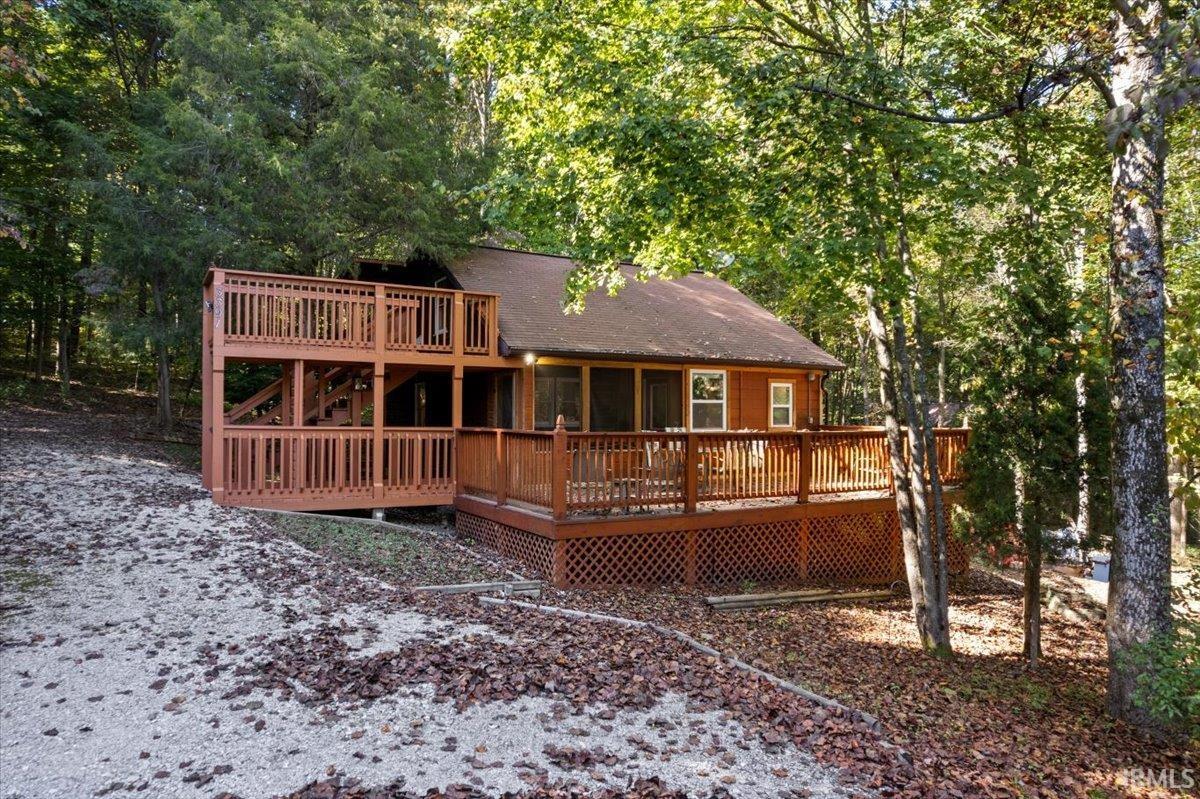 $249,000
Active
3391 N Cedar Gap Lane Birdseye, Indiana
2 Beds 2 Baths 1,000 SqFt 1 Acres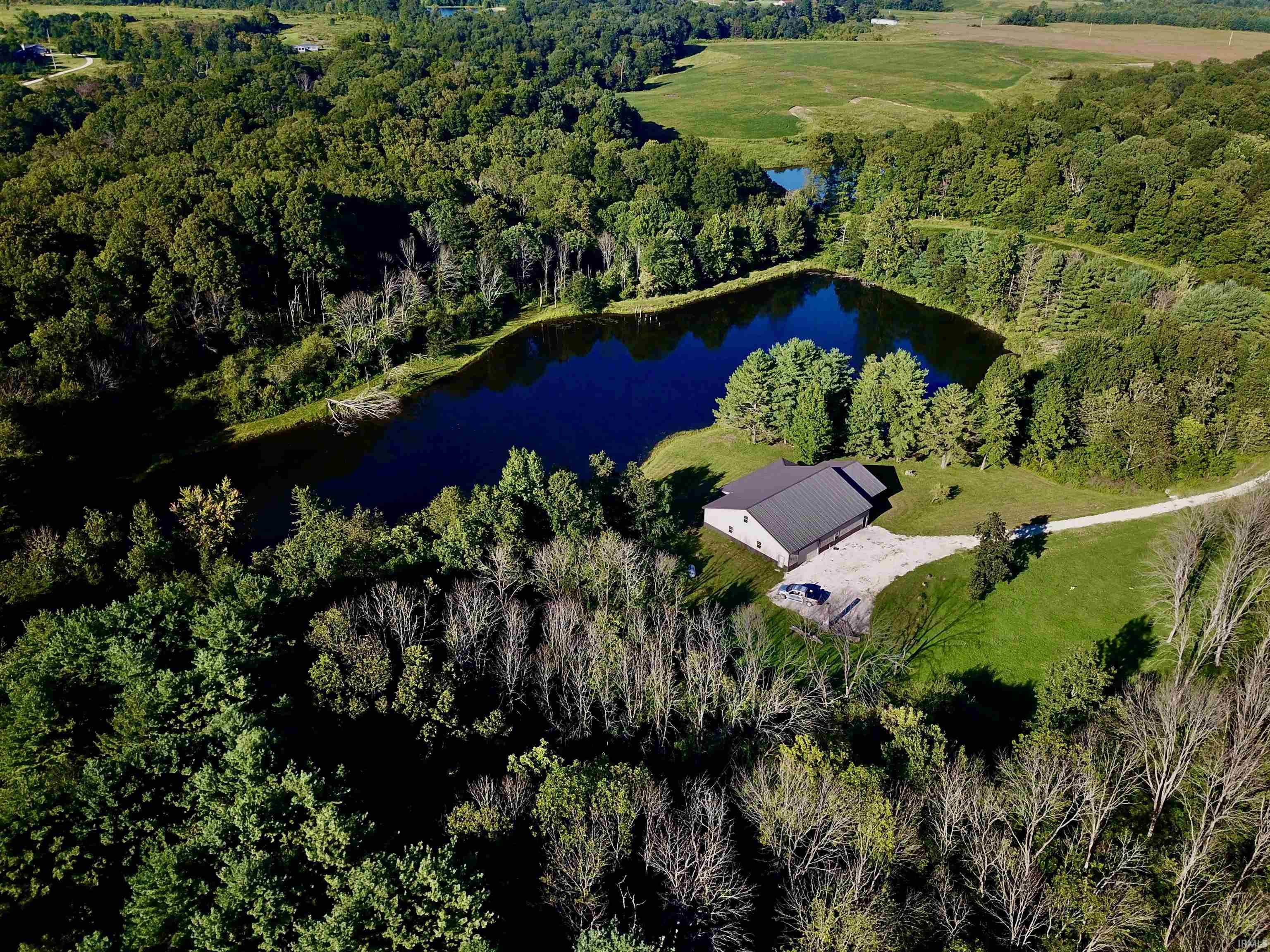 $650,000
Active
E CR 1075 S Road Holland, Indiana
4 Baths 39 Acres
Listing courtesy of William Daily from Midwest Land & Lifestyle LLC.
$289,000
Active
4130 N Portersville Road Jasper, Indiana
3 Beds 2 Baths 1,648 SqFt 0.340 Acres
Listing courtesy of Gina Mehringer from F.C. TUCKER EMGE.